IST - Space Invaders 3D
This is a game project using C++ programming language and GLUT, the OpenGL Utility Toolkit. This game was done for the Graphical Computation class at Instituto Superior Técnico in the 2012-13 academic year. The game is a reproduction of the classic Space Invaders, with the peculiarity of being 3D.
Screenhots
2D View: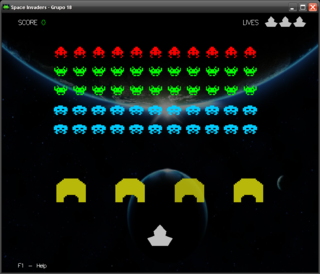 3D View: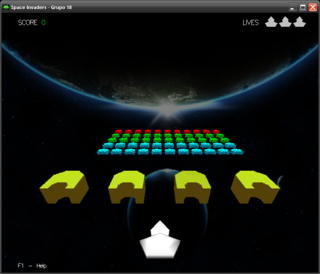 3D View with flashlight: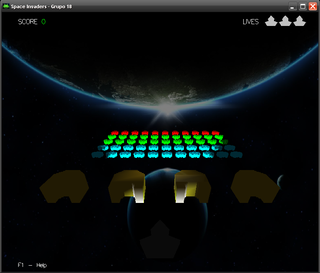 Wireframes (hitboxes):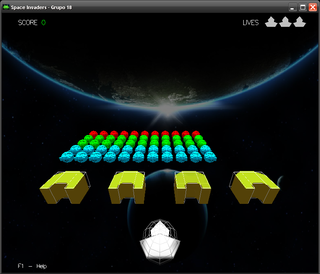 Ship destroyed: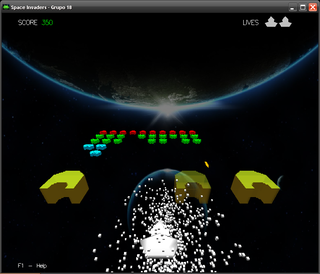 Compiling
This game was developed in Visual Studio and for Windows, although it can be easily ported for Mac OS and Linux with a few changes. It can also be compiled using MinGW and the batch script makes it easier, although a Makefile would be the right way to go. The game is also poorly programmed, not making use of many of the C++ features.
Credits
Developers
Daniel Lascas
David Gonçalves
Ricardo Moura
Thanks