Welcome to the DeepDriving for Tensorflow Project
Introduction
The DeepDriving project was originally created by the Princeton University. This original project can be found here. When I first read the corresponding paper I thought: "Hey this is the perfect project for my upcoming semester work on my university". Thus I started to reproduce the results from the paper and to port the AlexNet, used by this project, to Tensorflow.
As a very first step, I reproduced the results with a more recent caffe implementation. This implementation can be found here. In a second step, I created a Tensorflow based deep-learning framework which allows the training and evaluation of neural networks with Tensorflow without much overhead. This implementation is very generic and many different deep-learning tasks can be performed using this framework.
In the end, I was able to port the AlexNet, used by the original project, to a tenesorflow implementation based on my deep-learning framework. On the upcoming wiki-pages, I will describe, how to install the framework and how to use it for deep-learning tasks. Furthermore I will describe how to reproduce the results from the DeepDriving project and how to train an own network to drive on a computer game.
In contrast to the original implementation, I did not use TORCS as computer game, but SpeedDreams, which is a fork of TORCS. SpeedDreams comes with a very nice CMake-based build system, which makes it easy to compile and install the game on Windows. The following descriptions are for Windows and Ubuntu. A DeepDriving-ready implementation of SpeedDreams can be found here.
On YouTube, you can find some videos which shows this project in action. Have a lot of fun with driving!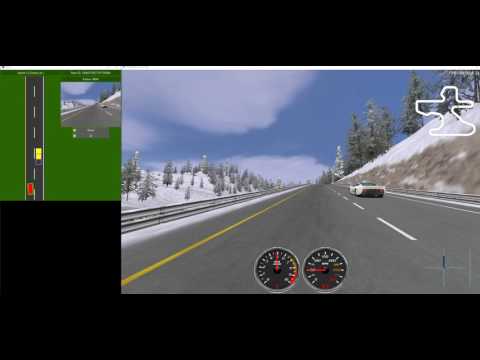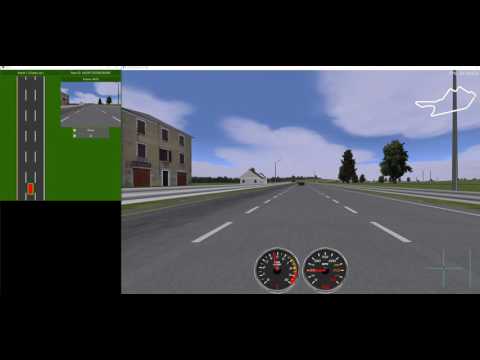 Index
Installation on Windows
Installation on Ubuntu
The Deep-Learning Framework
The DeepDriving Project
License
Since this project is derived from DeepDriving, the original license is still valid for all derived code parts. This is especially the code for the Situation-View (C-Library) and the Drive-Controller (C-Libraray). But also the code for normalizing and denormalizing the labels and output of the network. In general there should be a note inside the file, if the corresponding code is derived from the original project.
The remaining python code is under the MIT license and the C/C++ code is under the GNU library.
Additional Information