Time Tracker
A colorful calendar-like interface for tracking how you spend your time.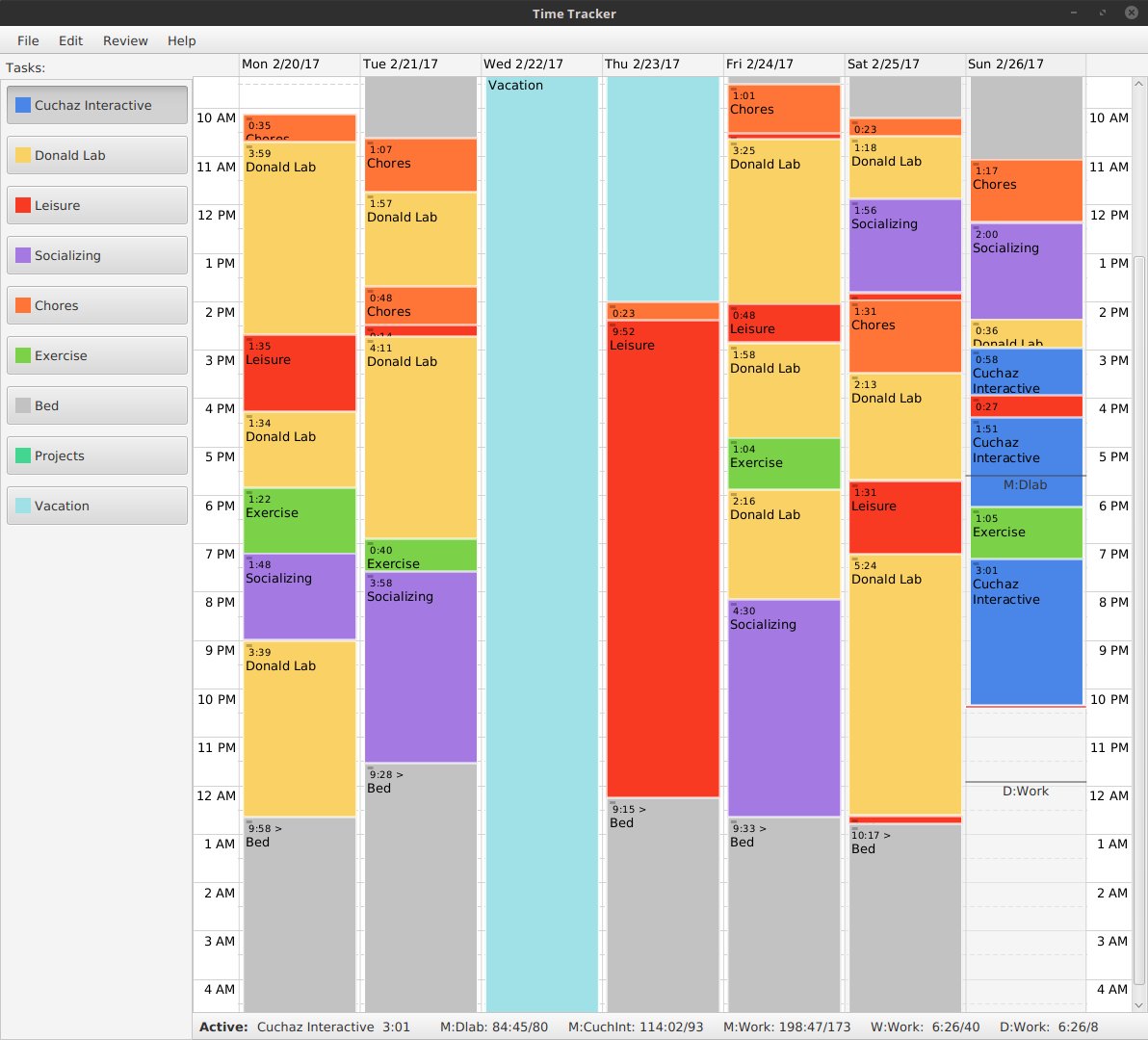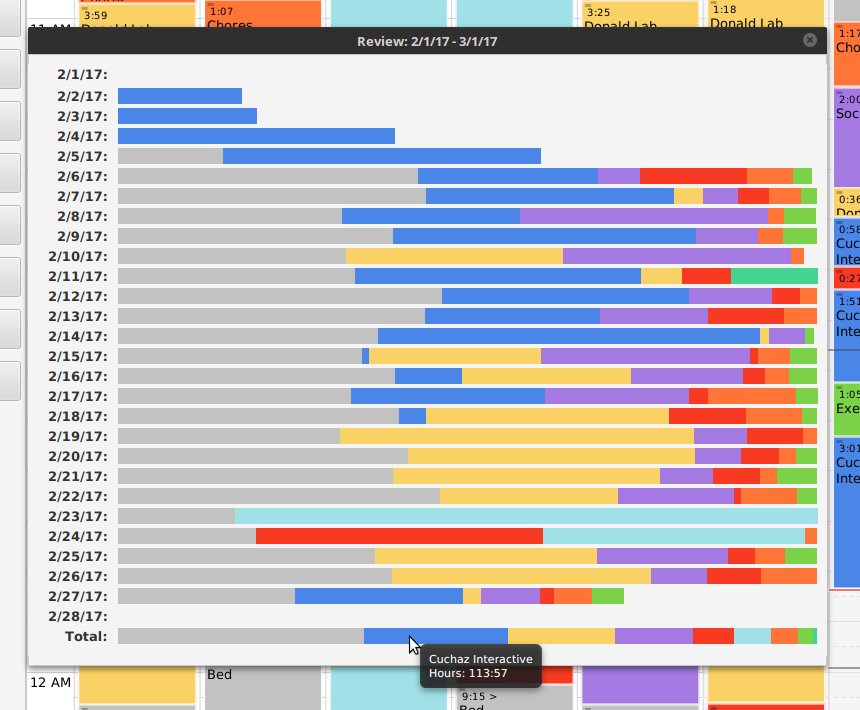 Building
Time Tracker uses the Jerkar build system for Java. After you've installed Jerkar, navigate to the project directory and run:
to build the fat jar in build/output.
Running
Run the fat jar as any Java jar application:
$ java -jar path/to/time-tracker.jar

Your OS might even run it correctly if you double-click on the Jar file in your file manager GUI.
License
Time Tracker is released under the permissive MIT license.