Simbelmynë
"How fair are the bright eyes in the grass! Evermind they are called, simbelmynë in this land of Men, for they blossom in all the seasons of the year, and grow where dead men rest."
Gandalf, The Two Towers III 6, The King of the Golden Hall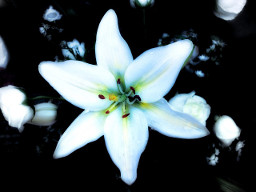 Simbelmynë is a cosmological software package written in C and Python. It is a hierarchical probabilistic simulator to generate synthetic galaxy survey data.
Documentation
The code's homepage is http://simbelmyne.florent-leclercq.eu. The documentation is available on readthedocs at https://simbelmyne.readthedocs.io/. Limited user-support may be asked from the main author, Florent Leclercq.
Key features
Current Simbelmynë key features are:
simulation of the physics of structure formation via LPT, PM or COLA
galaxy bias
redshift-space distortions
survey geometry
selection effects
Contributors
Florent Leclercq, florent.leclercq@polytechnique.org
Baptiste Faure
Mariem Magdy Ali Mohamed
License
This program is distributed in the hope that it will be useful, but WITHOUT ANY WARRANTY; without even the implied warranty of MERCHANTABILITY or FITNESS FOR A PARTICULAR PURPOSE. By downloading and using Simbelmynë, you agree to the LICENSE, distributed with the source code in a text file of the same name.