You caught us doing some quick maintenance, temporarily restricting your repository to read-only access.
Elysee

Elysee new website use OpenScales to show french president travels
IGN

IGN (French National Geographic Institute) use OpenScales for their Flex Geoportal API
AESN

Seine Normande Water agency use OpenScales for their mapping application.
Cyclomedia

This application developped by Cyclomedia combines aerial images with panoramic images and gives the user the ability to perform height, surface and volume measurements using aerial and panoramic images. The user is also able to add custom WMS and WFS layers where WFS layers are also visible in the panoramic images.
Mapserving

This map viewer was built as a platform for various applications and users on www.mapserving.com. The main features of this application are the intuitive user interface, the switchable base maps, and the integrated legend/layers. The following demo shows national parks and monuments in the USA.
UTBM experiment on common transports embedded information system
The SET laboratory at the University of Technology of Belfort-Montbéliard (France) has experimented Openscales in it's full actionscript version.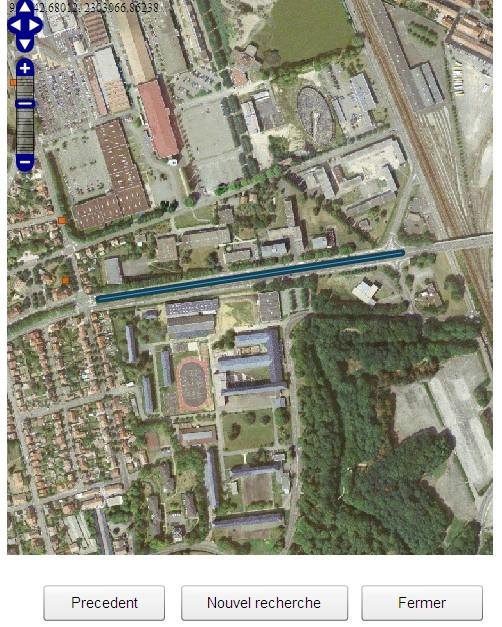 This experiment aims at providing bus companies clients rela-time data and navigation service through their own phones.
Odisha Sampad
The handling of spatial data usually involves processes of data acquisition, storage, maintenance, analysis and output. Routing from the methods of analogue data sources, manual processing and the production of paper maps, CSM Technologies introduces Odisha Sampad, a Web Mapping Application. It gives the public access to huge amounts of geographical data and enables users to create custom maps. The application can cope with large amount of data, covering large study and sub-study areas much faster and efficiently. Odisha Sampad analyses the spatial information associated with geographical location and layers through which any computer-literate user can gain new insight into the location and its surroundings. This application can be used for earth surface based resource management, land surveying, public utility management, precision agriculture, urban planning and so on. It contains more than 150 layers in 4 broad categories namely: Administrative Layers, Natural Resources, Development Resources and Social Resources. Odisha Sampad is a dynamic map application with Openscales which makes it quite easier and proficient. CSM Technologies this effort of Odisha Sampad would achieve reliability for consumer and business navigation systems.
Updated