Better Stats Charts
Better Stats Charts is a wordpress plugin that aims to provide a better chart for the famous Wordpress.com Stats plugin. The charting engine is written from scratch using pure actionccript3 and will be provided as SWF.
Screenshot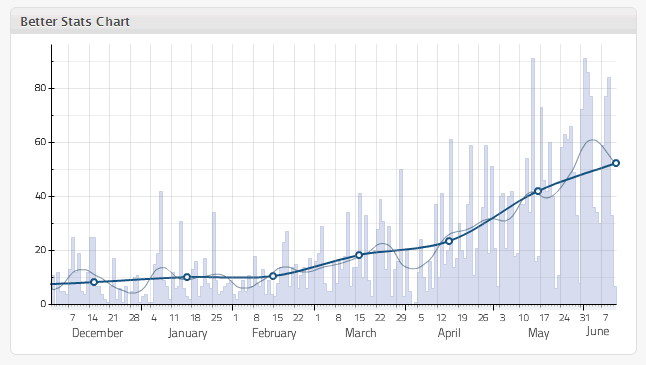 Versions
0.1: Initial plugin snapshop
Open Issues For Version 0.2 aka "wordpress integration"
#1 Check For Stats Plugin On Activation (new)
#4 Sometimes stats_get_csv() returns an empty array (new)
Open Issues For Version 0.3 aka "chart optimization"
#2 Resizable Chart (new)
#3 Dynamic Time Period Depending on the Chart Width (new)
#5 Chart Legend (new)
Features
resizable chart with dynamic time axis
fullscreen mode
Updated