You caught us doing some quick maintenance, temporarily restricting your repository to read-only access.
IMPORTANT, PLEASE READ
It is no longer maintained here and is kept only for backward compatbility.
Thanks.
.
.
.
.
.
.
.
django-admin-tools
django-admin-tools is a collection of extensions/tools for the default django administration interface, it includes:
a full featured and customizable dashboard;
a customizable menu bar;
tools to make admin theming easier.
Please join the mailing list if you want to discuss of the future of django-admin-tools.
If you find django-admin-tools useful, please consider giving a donation via paypal or just tip me if you're using Gittip, any contribution will be greatly appreciated.
List of people who already donated to the project
Installation
To install django-admin-tools, run the following command inside this directory:
    python setup.py install

If you have the Python easy_install utility available, you can also type the following to download and install in one step:
    easy_install django-admin-tools

Or if you're using pip:
    pip install django-admin-tools

Or if you'd prefer you can simply place the included "admin_tools" directory somewhere on your python path, or symlink to it from somewhere on your Python path; this is useful if you're working from a Mercurial checkout.
An installation guide is available in the documentation.
Documentation
An extensive documentation is available, it was made with the excellent Sphinx program.
Translations
I have setup a transifex project for django-admin-tools, feel free to e-mail me if you want me to add a new language.
Screenshots
The django admin login screen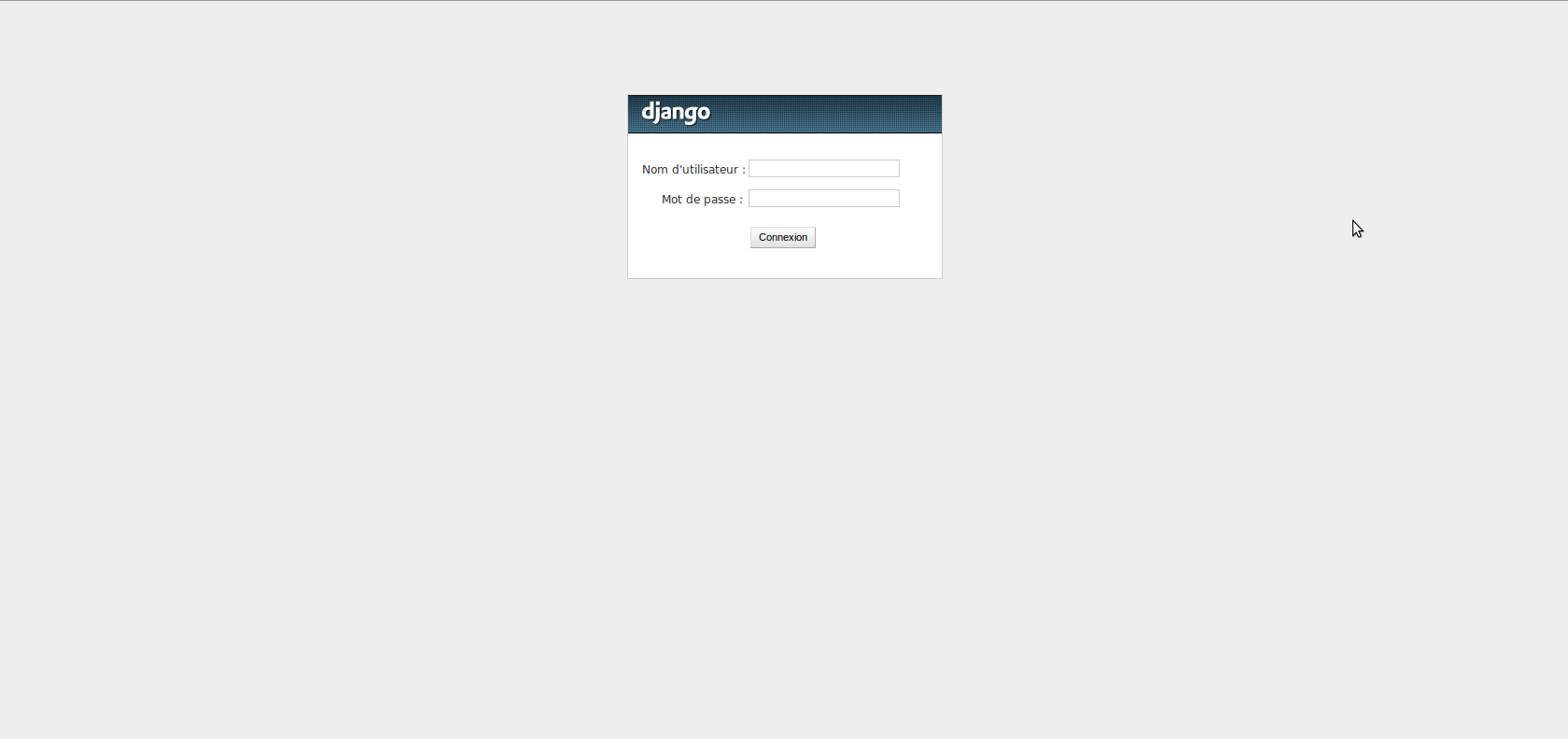 The admin index dashboard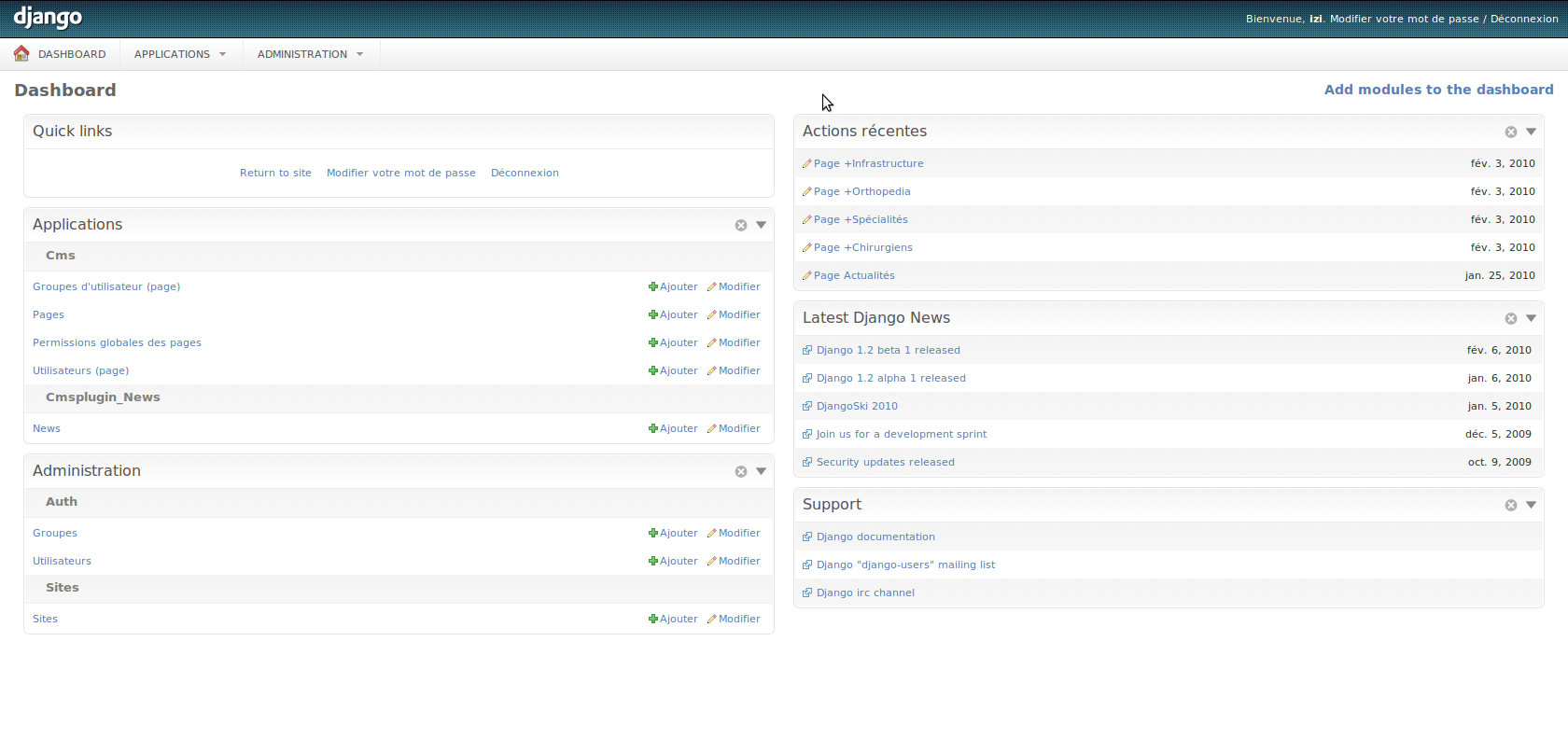 The admin menu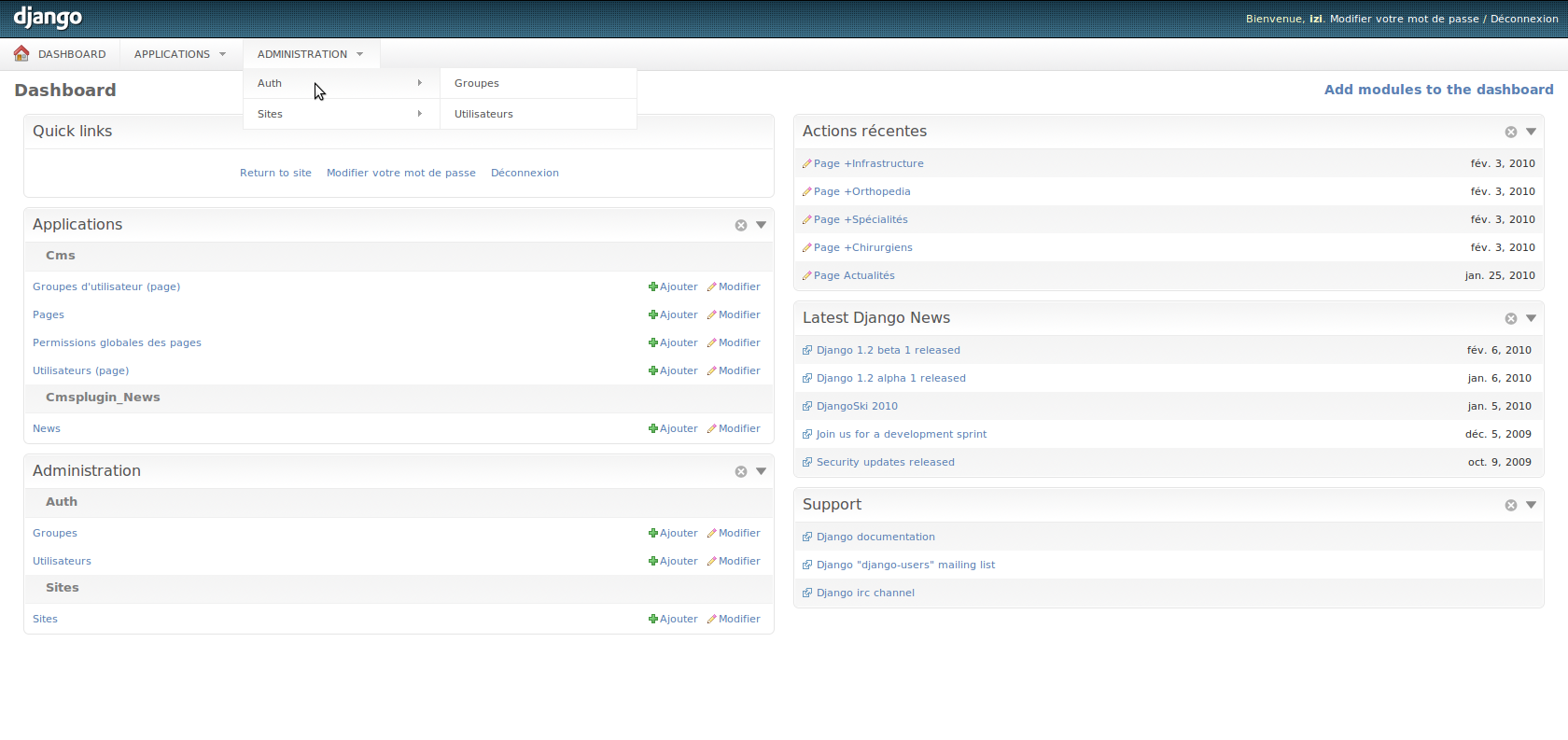 Dashboard modules can be dragged, collapsed, closed etc.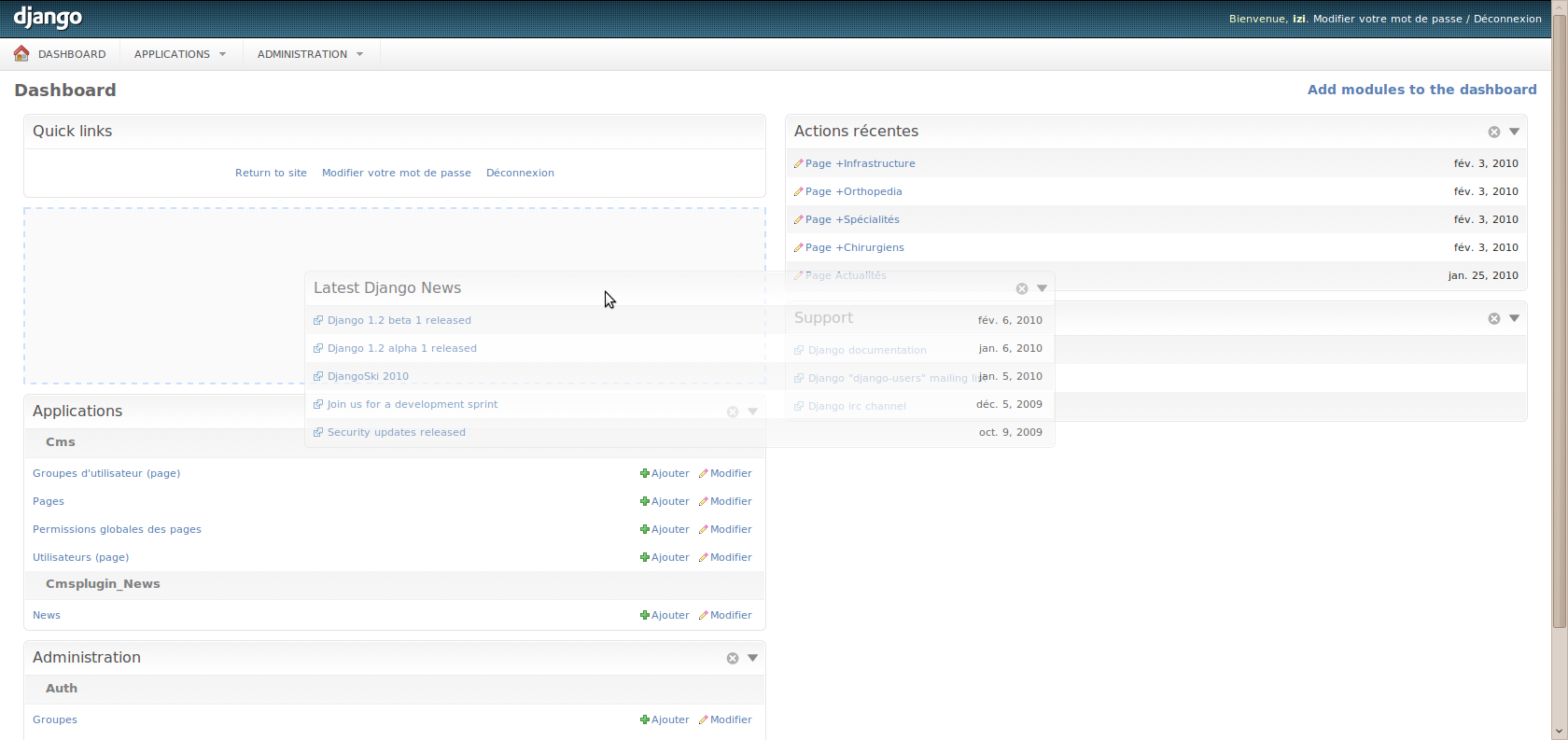 The app index dashboard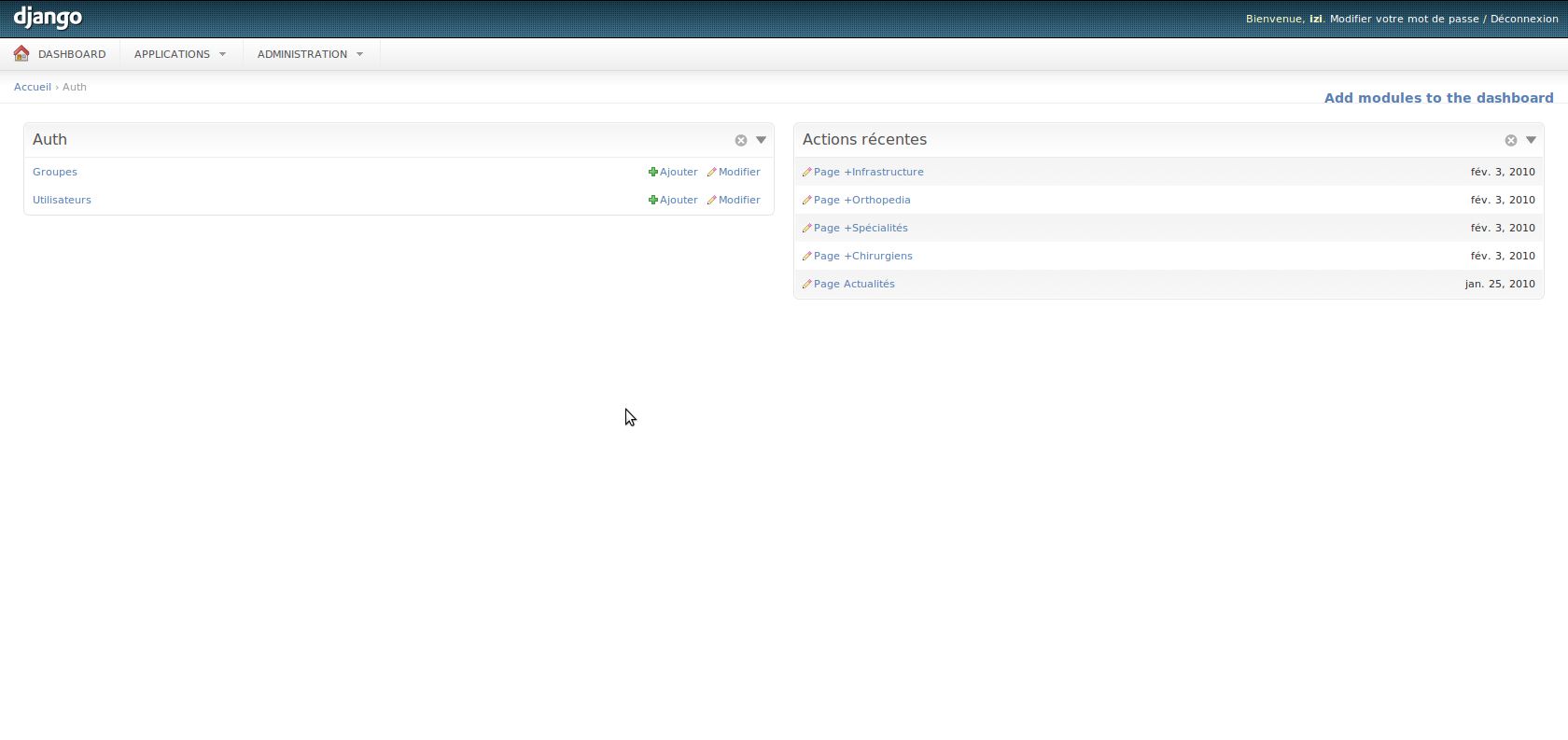 Updated